2017 Dallas Cowboys: High Hopes for Backfield's Sophomore Seasons
Two rookies and the vets.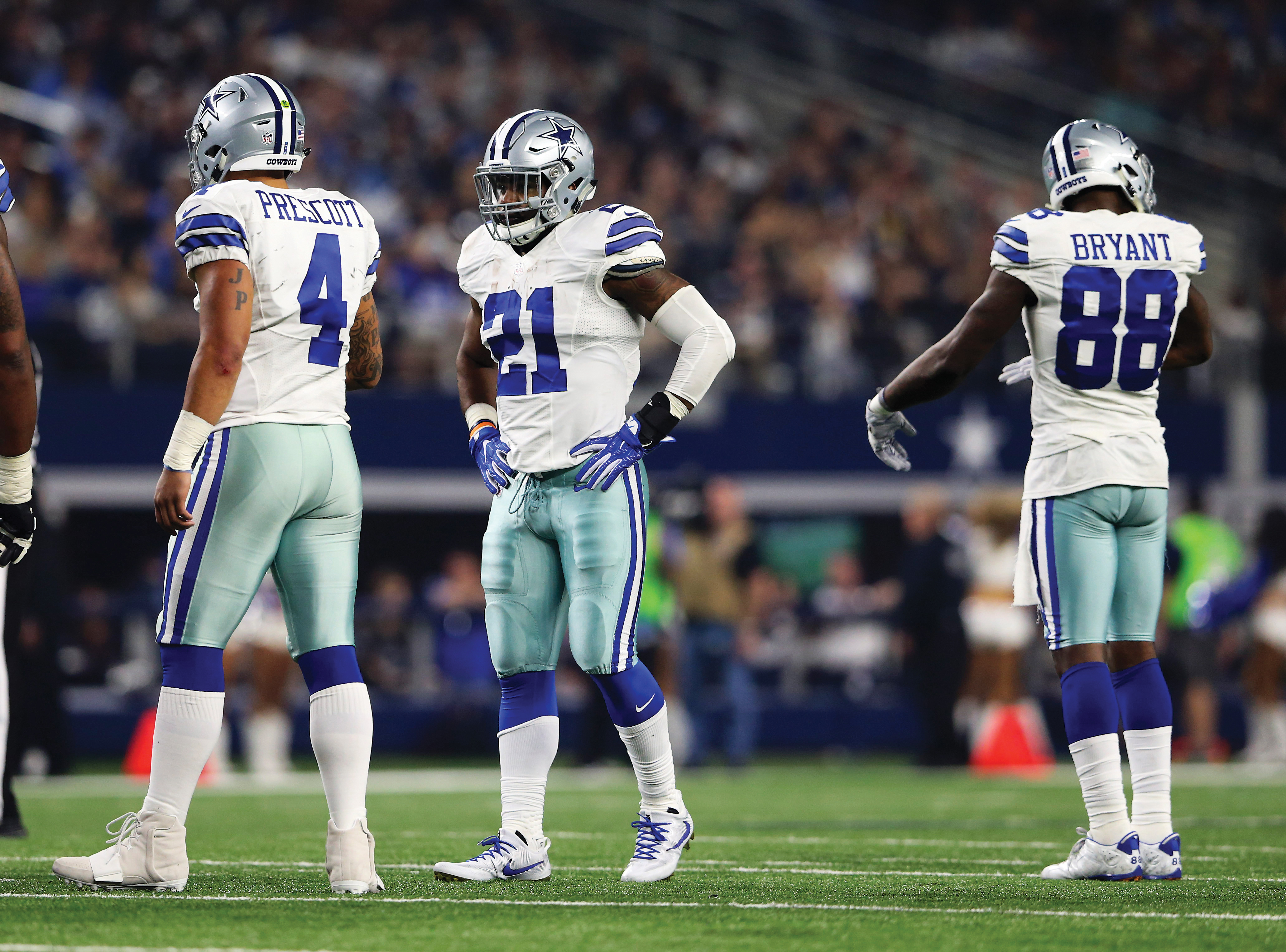 That's what the Dallas Cowboys' offense were left with in Dak Prescott, Ezekiel Elliot, Jason Witten and Dez Bryant after their long-time leader Tony Romo went down with a scary back injury early in the season. Much to the surprise of football fans and analysts across the country those two rookies were ready for the keys and went on to win over 90% of their first 12 games as starters together. I'm sure it had something to do with running and passing behind the best offensive line in the league, but that shouldn't take away from what they did on the gridiron a season ago. They were not only winning games but they were clutch wins with seven huge wins in close games in a very deep NFC East division.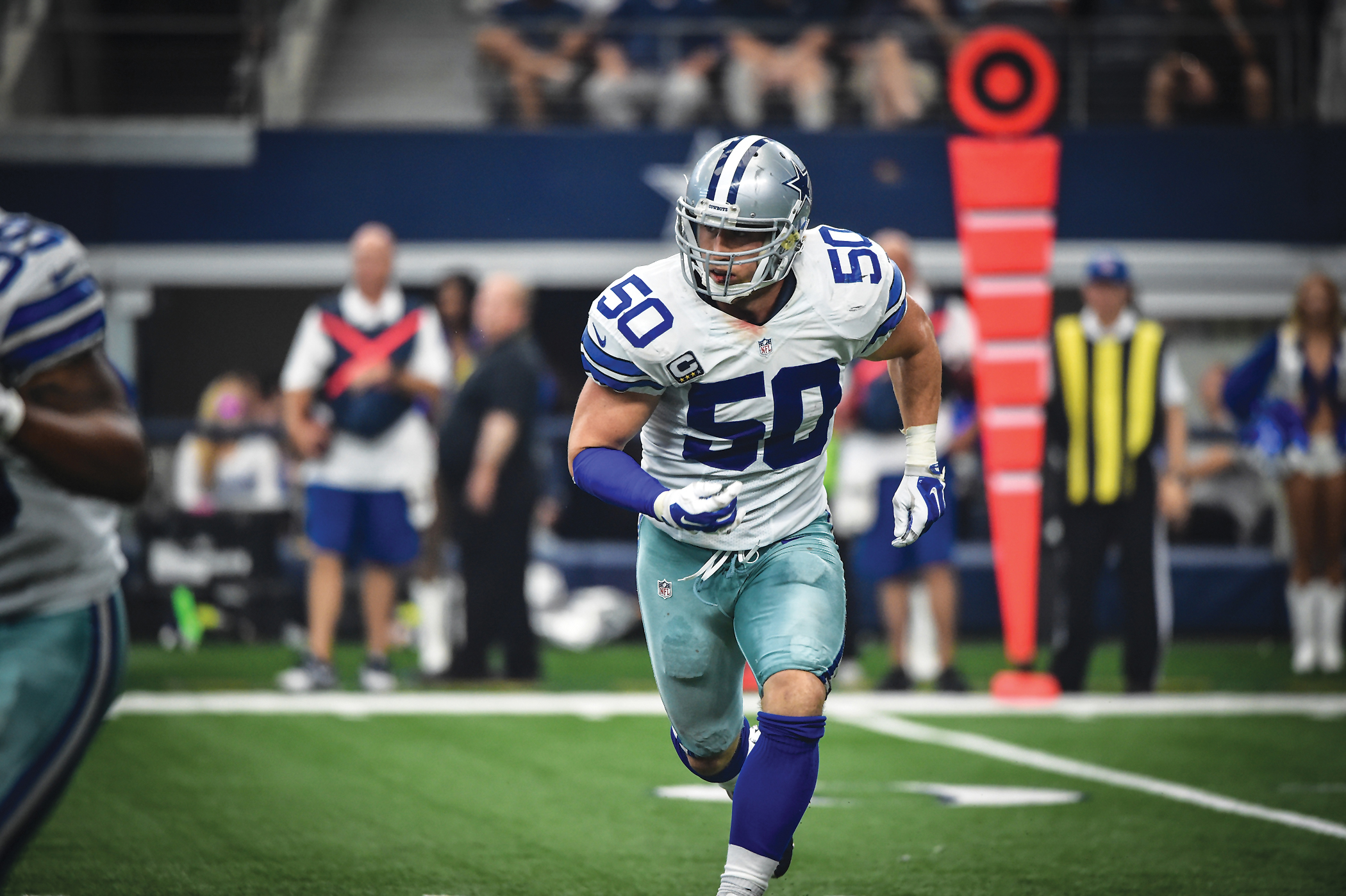 Rookies Running the Show
Some call them legends in the making, some call them phenoms but the people of Dallas and the Cowboys' organization refer to them as their starting backfield. Quarterback, 23-year-old Dak Prescott out of Mississippi State, was thrust into the drivers seat of America's Team last season after backup quarterback Kellen Moore broke his leg during training camp and veteran starter Tono Romo fractured his back while trying to evade a tackle early in the season. Perhaps it was the presence of another rookie that sparked the almost impossibly impressive season that rookie running back, 21-year-old Ezekiel Elliot, turned in a year ago. You probably saw him during his weekly appearance on Sportscenter's Top Ten plays of the week hurdling defenders like it was his job and scoring 16 times in 15 games and a league-leading 1,631 yards. These two rookies were responsible for leading the team to 11 wins in their first 12 games starting together and finishing the season with an NFC-best, 13-3 record. Most of the time it would be a stretch to put an impressive or a disappointing season on the shoulders of two players, but not in this case. Elliot and Prescott handled 838 out of 982 passes and carries during the regular season—85% of the team's overall offensive touches. The abundance of carries and passes allowed Dak Prescott to show off he's more than just a scrambling quarterback and complete arguably one of the greatest rookie seasons by a quarterback in the history of the game and earn himself the Offensive Rookie of the Year award over his counterpart, Elliot, who took home six MVP votes to hang his hat on. Darren McFadden, who had an impressive 2015 season while Elliot was still running the ball for The Ohio State Buckeyes will back-up Elliot, but Zeke will most likely gain the third-down pass receptions with the departure of Lance Dunbar.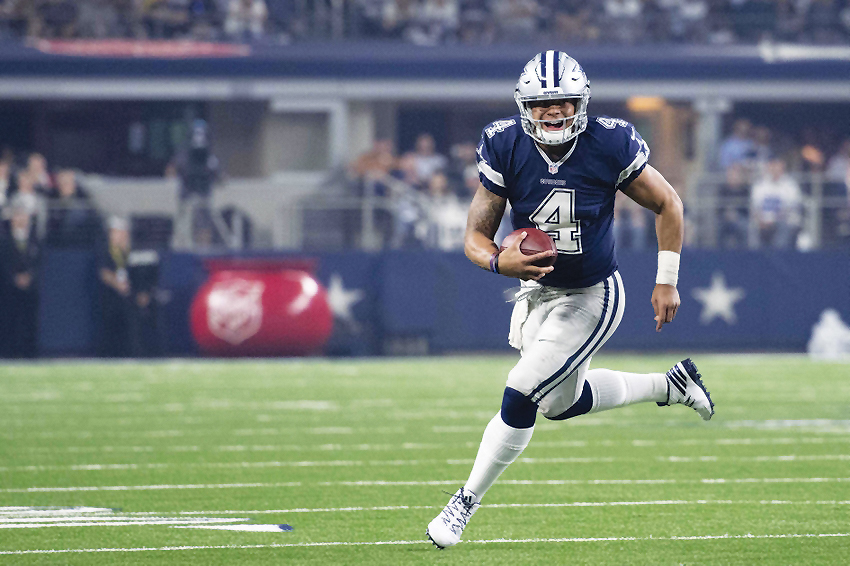 The Cowboys have carried the title of "best offensive line in the league" for years and especially as of late after earning three of the five All-Pro spots a season ago. Despite unexpectedly losing right tackle Doug Free to retirement last season, they will likely still hold that title for the foreseeable future. The Cowboys are repping a young o-line to match their backfield with left tackle Tyron Smith, guard Zack Martin, center Travis Frederick and right tackle Le'El Collins. This elite offensive line permitted their quarterback to find Cole Beasley, Dez Bryant and Terrance Williams for a combined 169 reception and 2,223 yards with 17 touchdowns. Dez Bryant has made a name for himself in this league as one of the most feared wide receivers in the game and he looks to get back to that prestige after an unlikely Cole Beasley led the team in receptions (75) and receiving yards last season (833). Dallas totes one of the most reliable tight ends in history in Jason Witten, 36, who recently signed a new deal with The 'Boys and will likely solidify Witten ending his career in Dallas. The rookie offensive player to watch this year is dynamic and agile receiver and return-man Ryan Switzer out of North Carolina. Switzer has proven time and time again for the Tarheels that any time he touches the ball there is potential for a highlight-reel display. Let's hope he brings that tenacity and play-making ability to the next level and fill a void in the return game for Dallas.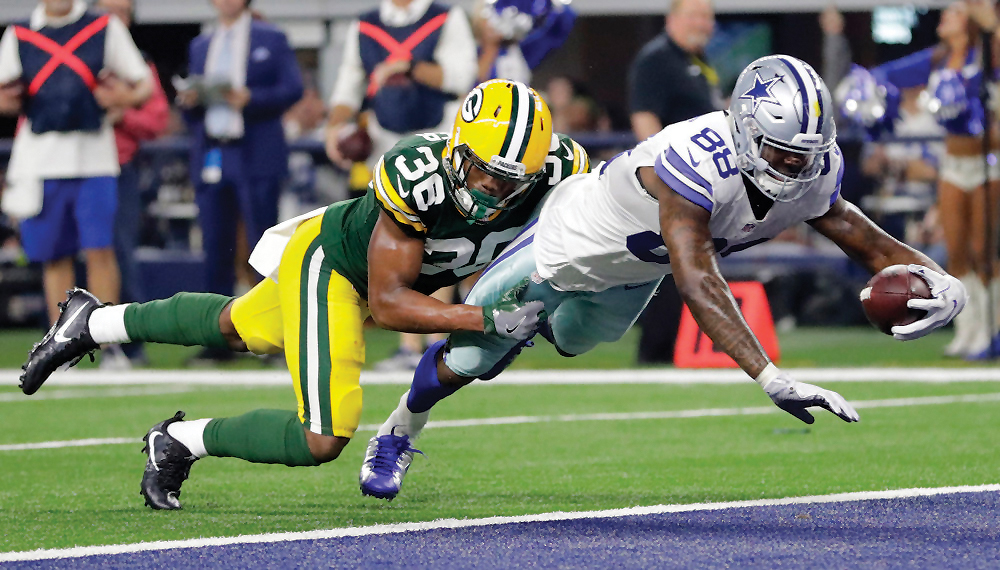 Dallas Defense Presents Problems
With such a dynamic and high-scoring offense last season, the opposite side of the ball has become a question mark in Dallas. The Cowboys' defense for years has been riddled with drama, suspensions and injuries that they can't seem to shake. With a lot of moving parts, it will be interesting to see what players step up and earn their starting role in the Dallas defense. The defensive front is sprinkled with tons of talent but open slots remain as potentially elite players return from injury and suspension. Jaylon Smith, a Pro Bowl-type player, will be returning from a major knee injury and owner Jerry Jones hopes he will be ready by the time the season opener comes around. Coming off a 19th ranked sack percentage, the Cowboys defense had 36 sacks, which was five more than the 2015 season, but last season also marked the fifth straight season ranking outside the top-10 for Dallas. Despite his lack of size, the Cowboys drafted Taco Charlton out of Michigan and hope he can make in impact in Rod Marinelli's defense. One player the Cowboys can most definitely depend on is All-Pro linebacker Sean Lee. Lee is the defenses only star and made 145 tackles with 12 tackles for a loss a year ago. Marinelli hopes that the presence of Sean Lee will elevate the rest of the defense and he can become solidified as the leader of that defensive unit. Dallas' defensive secondary is a scary situation with only a single guaranteed started in free safety Byron Jones. Four of the 11 players Dallas lost to free agency this offseason were Brandon Carr, Morris Claiborne, Barry Church and JJ Wilcox. None of them were All-Pro caliber players by any means but they had a deep understanding of the defensive scheme and meshed well together. Dallas drafted three corners in the 2017 NFL Draft with Chidobie Awuzie and Jourdan Lewis hoping to be a part of the rotation this season. The Cowboys also signed Nolan Carroll as well as Orlando Scandrick and Anthony Brown to add some veteran leadership to their secondary.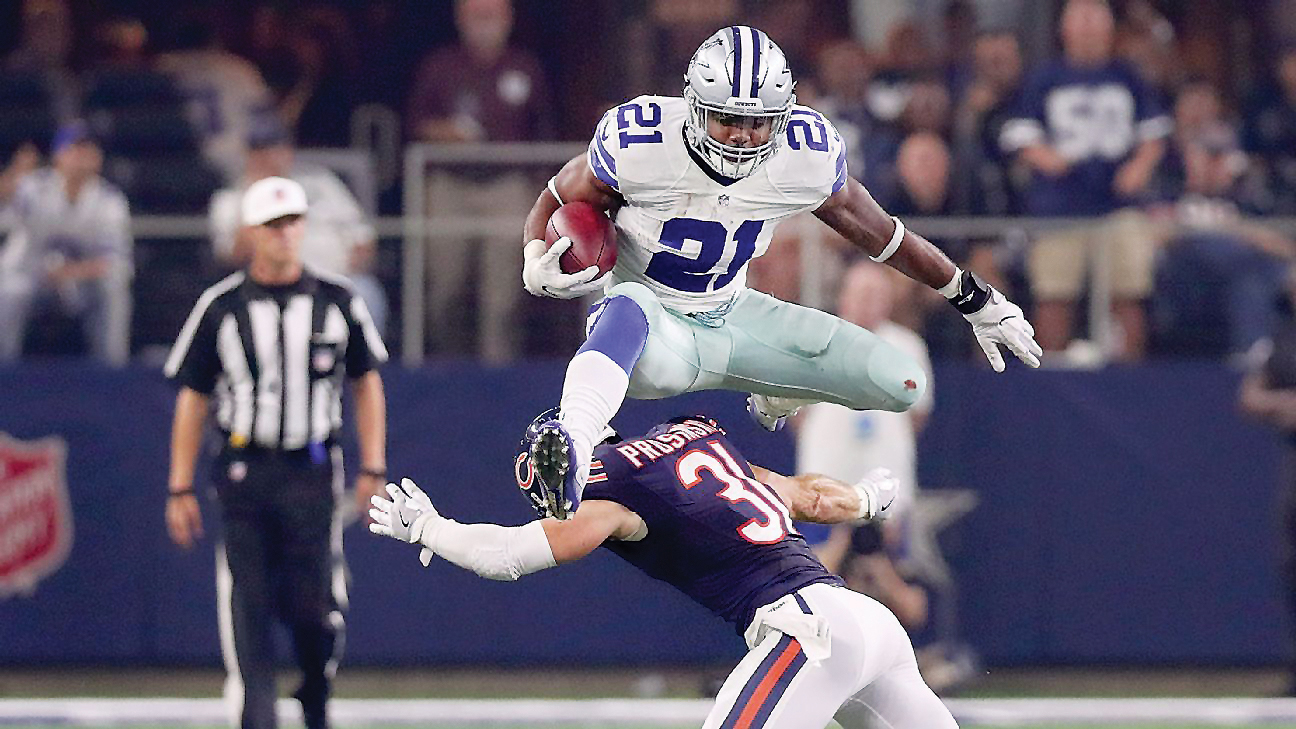 The Cowboys have a little less than a month-and-a-half to establish a final draft of their defensive depth chart and with a high-powered offense and experienced defensive coordinator Rod Marinelli, they will likely be just fine. There are high expectations for Dak and Zeke with a defense in a transitional period so they will either thrive under pressure or crumble in the face of adversity. Let's hope for the former over the latter.
By: Jerry Shumway