If you're a life-long Dallas native, new to the city or just visiting for the weekend, make sure to get out and experience some of the best outdoor activities that Dallas, Texas has to offer.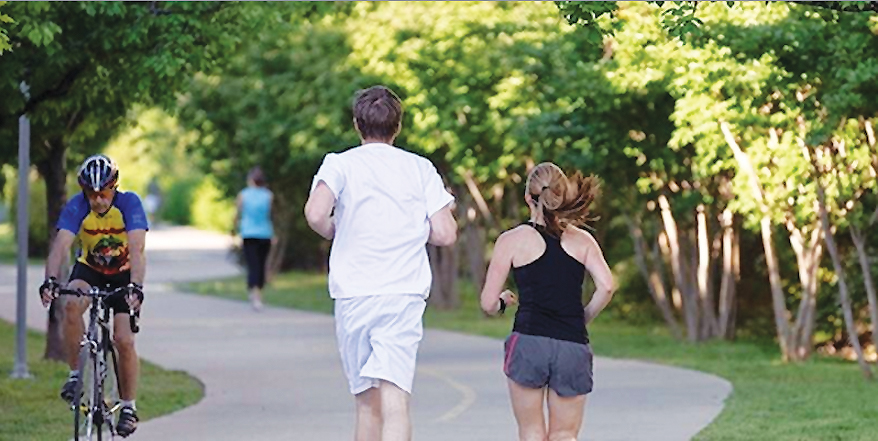 Dallas Running Tours
If you're an athlete visiting Dallas or a local looking to learn more about Dallas' illustrious culture and history, stop by Dallas Running Tours for all your educational exercise needs. Starting in 2011, Dallas Running Tours offers three tours. First, you may choose to tour Downtown Dallas where you will visit the Dealey Plaza the location where President John F. Kennedy was assassinated. You may also choose to run the Katy Trail, which takes you from the AA Center to Mockingbird Station. Lastly, you can run by White Rock Lake, a 9.33-mile loop showcasing the marina and plenty of natural wildlife for your viewing pleasure while you run. Feel free to bring your dog as they gladly make accommodations for man's best friend.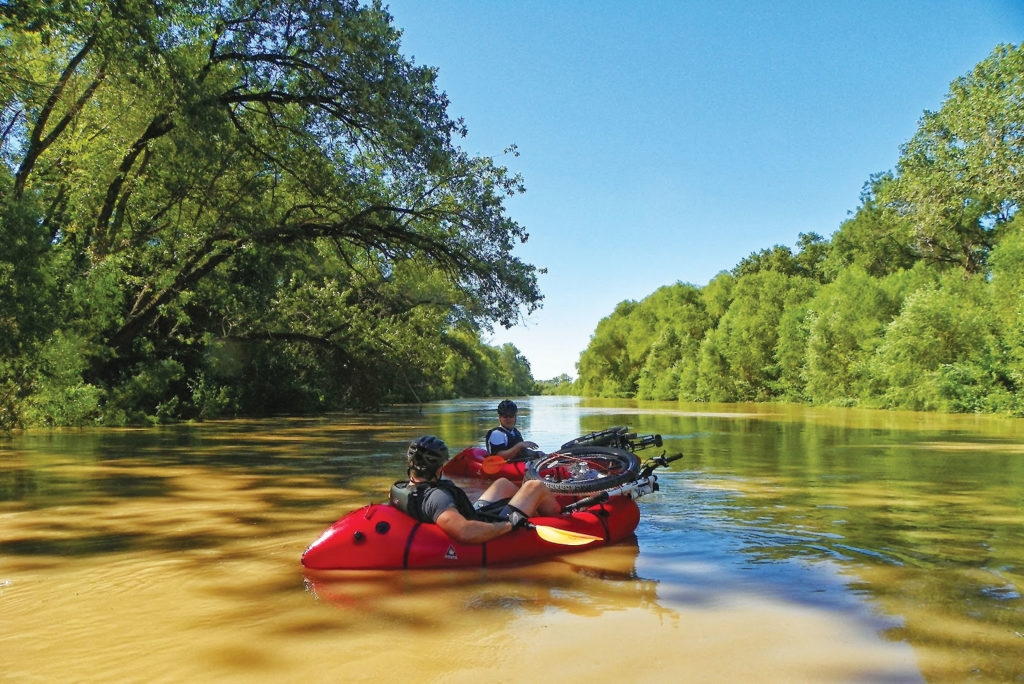 Trinity River Expeditions
Trinity River Expeditions allow you take a ride on the wild side and pick one of their four kayaking or canoeing river expeditions. Elm Fork, Main Stem and West Fork offer unique and differentiating difficulties while a shorter and simpler experience, Clear Fork is offered as well. Boats, paddles, life jackets as well as transportation to and from the river are provided for your convenience. You have the option to kayak solo or canoe in tandem with a partner. If a guided canoe trip is what you are looking for, come on down to Trinity River Expeditions on the second Saturday of each month.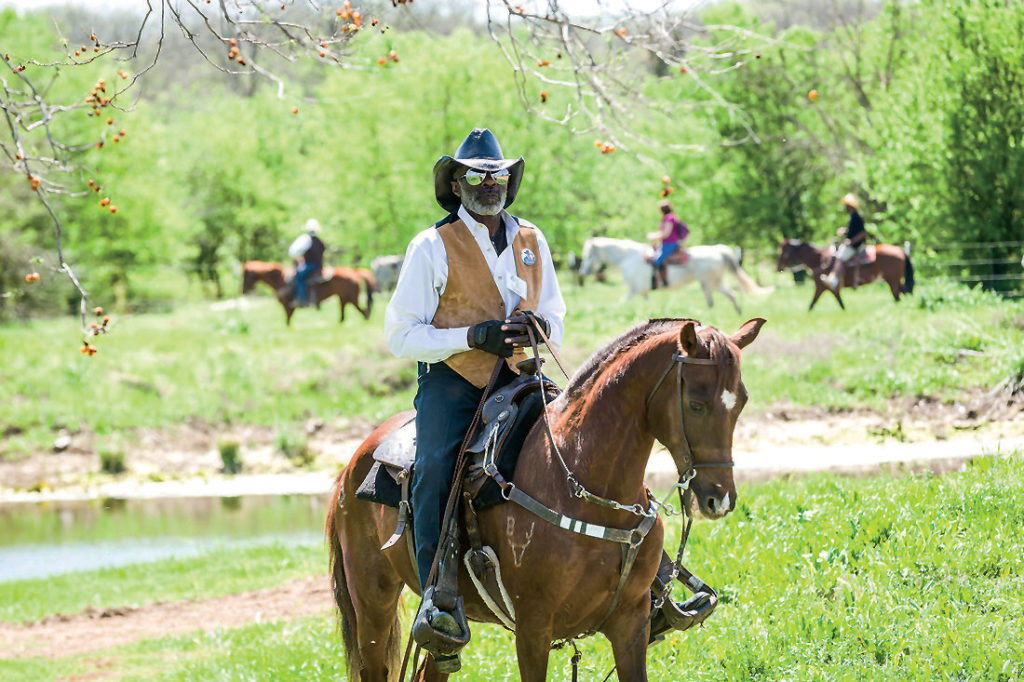 River Ranch at Texas Horse Park
Get a taste of Texas culture with the professionals at River Ranch at Texas Horse Park as they administer a first-class horseback riding experience. This facility provides plenty of outdoor recreational activities as well as miles of preserved riding trails for the public to admire. Located right miles from downtown Dallas, River Ranch at Texas Horse Park offer beginner, intermediate and advanced trail rides to accommodate cowboys and cowgirls at all levels of experience. River Ranch at Texas Horse Park is open six days per week but is closed on Tuesdays so plan ahead for the premier horseback riding experience in Dallas.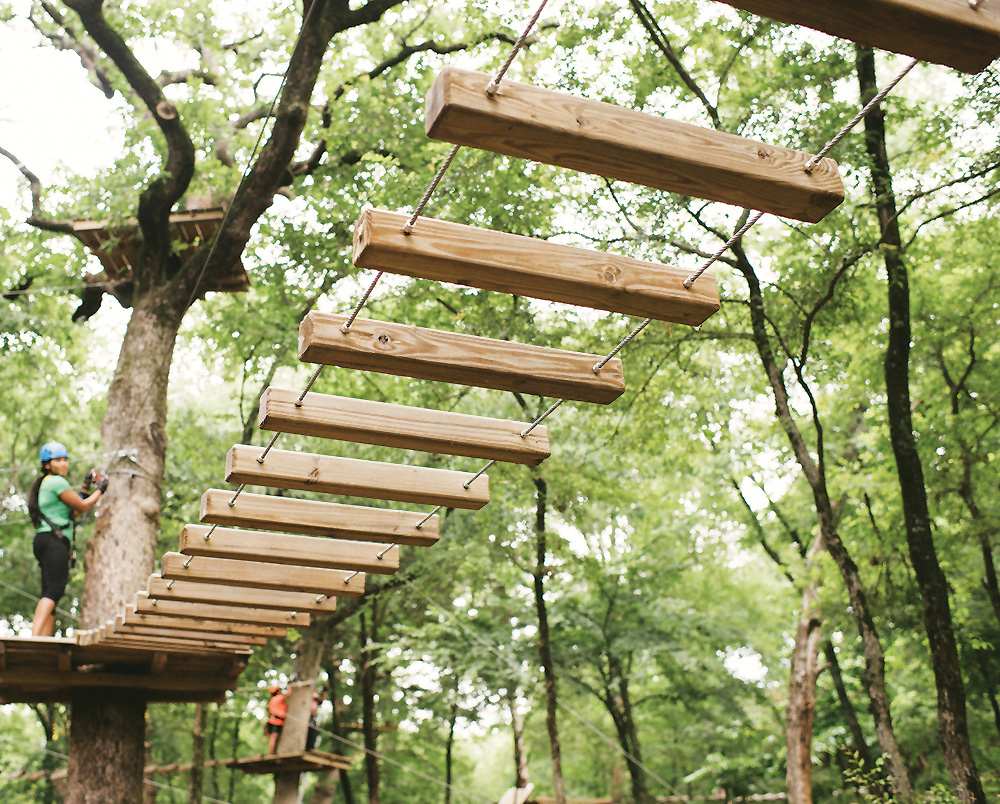 Trinity Forest Adventure Park
Trinity Forest Adventure Park offers a one-of-a-kind high-octane obstacle course and zip line park in Dallas. Visit the most exciting entertainment venue in the Metroplex for canopy tours, challenging courses and zip line adventures through one of their 70 elements and 20 zip lines. Trinity Forest Adventure Park offers beginner, intermediate and advanced sections of their course color coordinated for your convenience. If zip lining and obstacle courses don't get your adrenaline pumping, try out the pedal boats, rock climbing and swimming also available at Trinity Forest Adventure Park.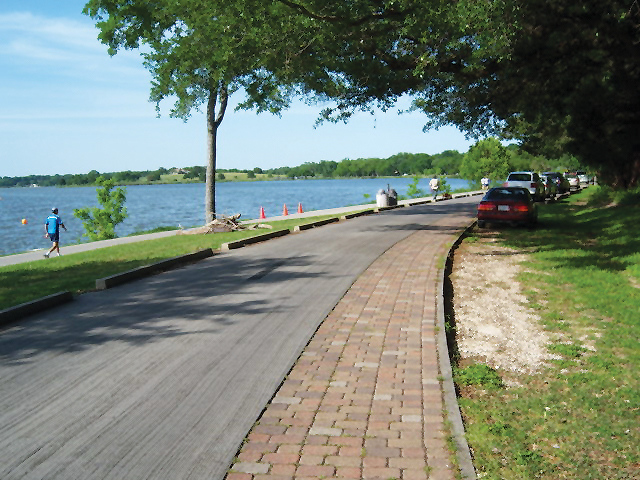 White Rock Lake Park
White Rock Lake Park provides the people of Dallas with a 1,015-acre city lake five miles from downtown Dallas that is responsible for some of the best outdoor activities available anywhere in the city. Paddle boarding, kayaking and fishing are also popular draws for White Rock Lake Park. Many come down to White Rock Lake Park for the beautiful hiking and biking trails, but don't forget about the special events held at White Rock Lake Park. These special events include marathons, boat races and music festivals. Bring your furry friends down the park too and enjoy a day at the dog park here at White Rock Lake Park.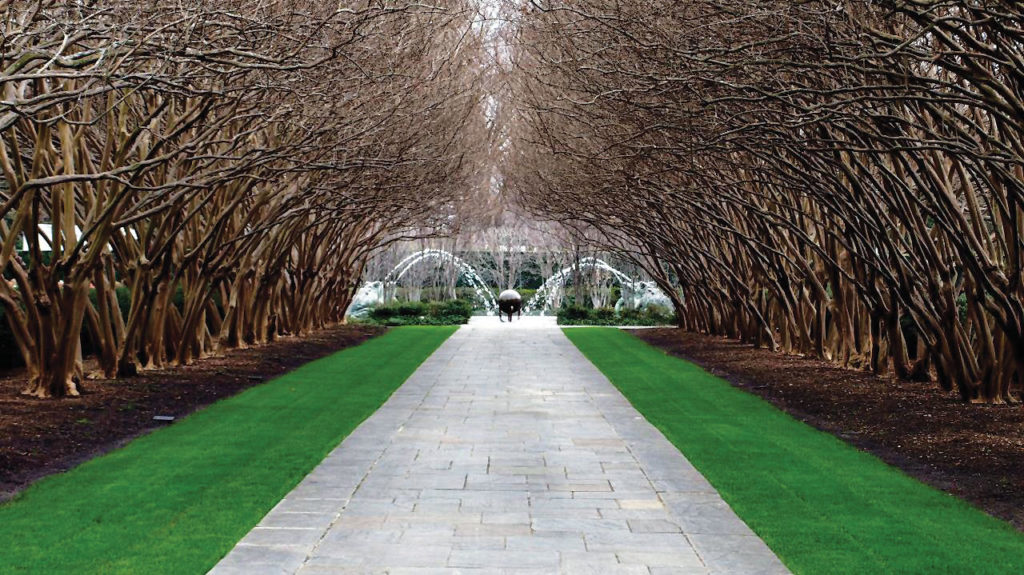 Dallas Arboretum and Botanical Garden
A 66-acre urban oasis in the heart of Dallas is the Dallas Arboretum and Botanical Garden. Season festivals such as art shows and live music are held four times a year while public events and other entertainment happen year round. Dallas Arboretum and Botanical Garden attracts nearly a million visitors annually due to entertaining events with a backdrop of the mind-blowing beauty of the botanical gardens. If you really want to impress your date this time, bring them down to the Dallas Arboretum and Botanical Garden.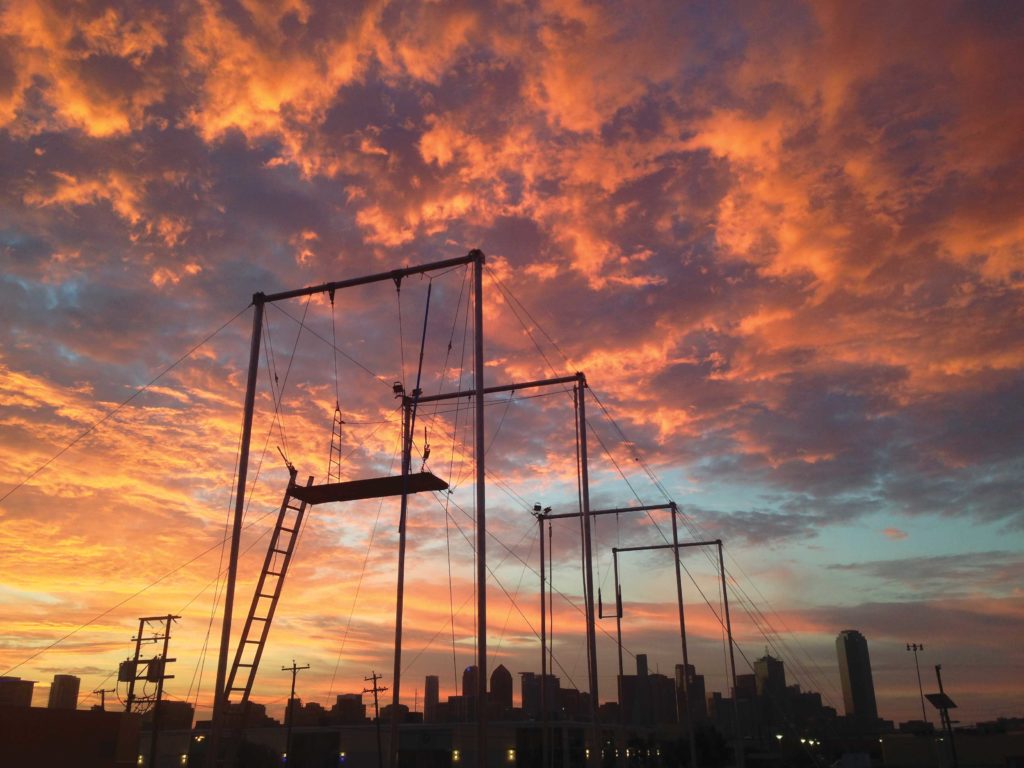 Skyline Trapeze
Have you ever gone to the circus or seen the flying trapeze on television and thought to yourself, "I would love to do that." Well the fine folks down at Skyline Trapeze offer you that possibility now at the premier trapeze rig in Dallas. Skyline Trapeze was designed to bring an aerial training center to one of the largest untapped cities in the country. They offer two-hour sessions where students will begin with learning the basics with the final 30-45 minutes being dedicated to attempting the tricks that you have learned throughout your training session. The trained professionals at Skyline Trapeze have worked with people of all experience levels so don't be shy and come on down for a one-of-a-kind experience.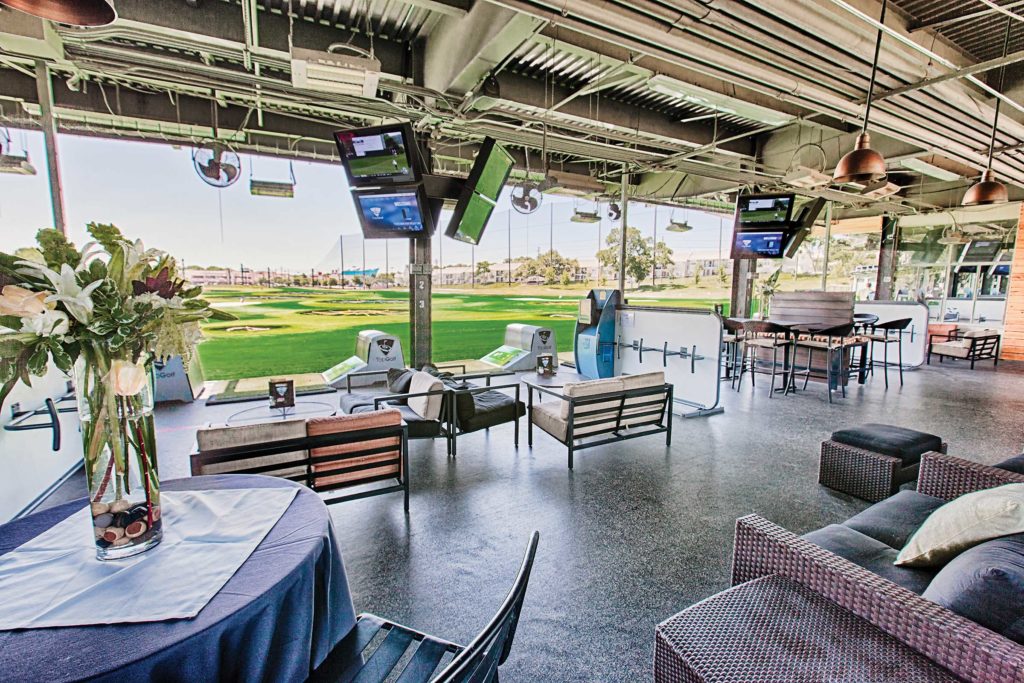 TopGolf Dallas
Driving ranges hadn't changed since the invention of the game of golf until TopGolf came around. TopGolf offers a unique, fun and interactive driving range for amateur and professional golfers looking to have fun while practicing their swing. TopGolf Dallas offers 74 clime-controlled hitting bays with a full-service restaurant and bar next to their three outdoor patios and fire pits. Take a break from the range and have a ball at one of their three 18-hole miniature golf courses. If you are planning an event, TopGolf accommodates private parties and meeting rooms for all your corporate or birthday needs.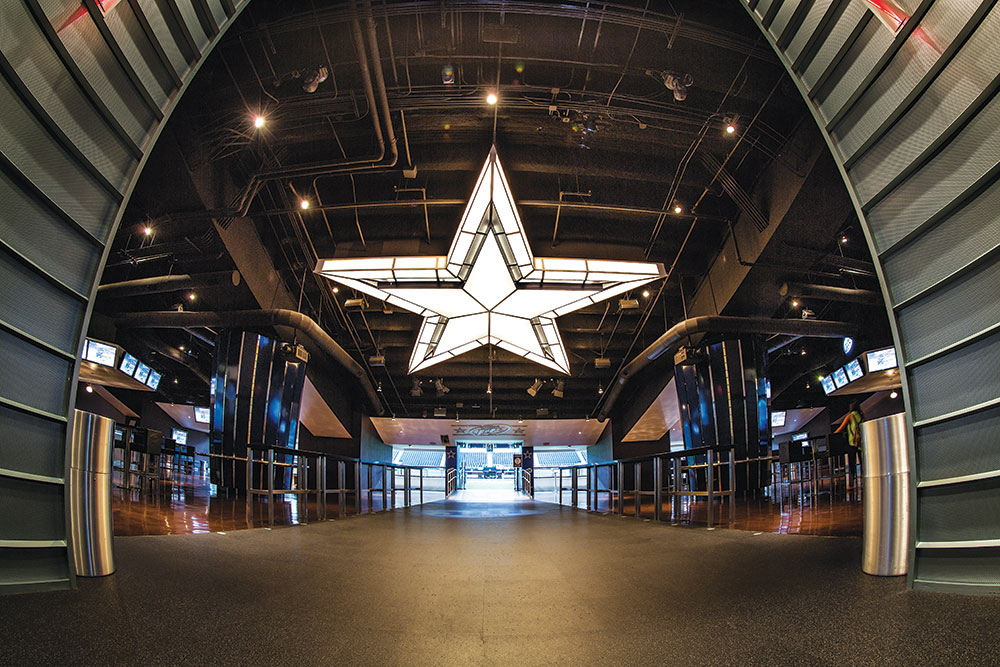 Jerry's World Tour
If you're a Dallas native or new to the city, you must come down to AT&T Stadium and take Jerry's World Tour. Jerry's World Tour is the ultimate tour experience of the home of America's Team, the Dallas Cowboys. VIP guided tours offer smaller group sizes with additional tour stops while the self-guided tours give fans full access to the facilities to make your own path. The educational tour and art tour explore one of the most unique collections of museum-quality contemporary art. It's these art piece that truly enhance AT&T Stadium to more than just the home field of the Cowboys.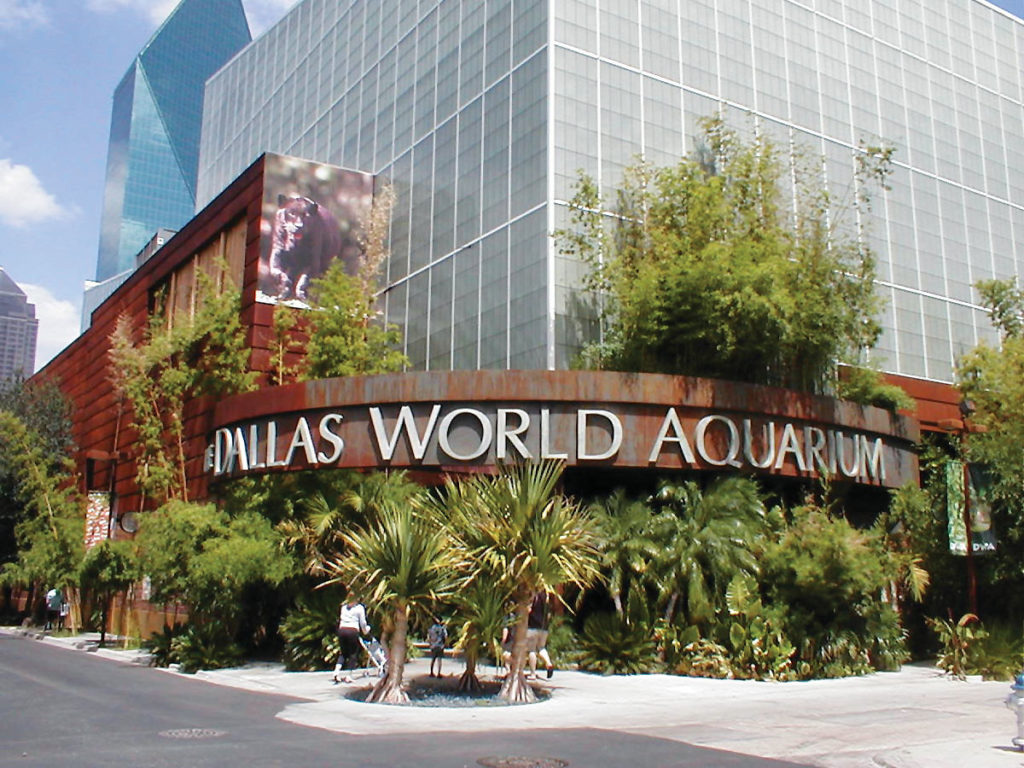 Dallas World Aquarium
If you are a lover of marine life or looking for a unique date location, check our Dallas World Aquarium and their five exhibits: Mundo Maya, Orinoco, Aquarium, South Africa and Borneo. Special events are hosted throughout the year that offers a fun and educational view into the underwater world. If you get hungry during your time at the Dallas World Aquarium, stop into one of their three on-site restaurants. Don't forget that you can even experience a part of the Dallas World Aquarium from home with the Manatee and Shark Cams found on their website.
BY: Jerry Shumway