Leon Bridges: Showing Off His Soulful Voice
The neo-soul genre has been rediscovered with the powerful soulful voice of Leon Bridges. The 29-year old Fort Worth native is very well versed in the music industry, being a soul singer, songwriter and record producer. With his Grammy-nomination for Best R&B Album that helped him take that deserving title home, the 'Beyond' singer brings back that old school sound with a new school twist that people's ears and souls just can't resist.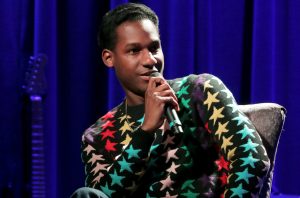 A Southern Boy with an Old Soul
Todd Michael Bridges was born in 1989 in Atlanta, Georgia. His family moved to New Orleans, Louisiana after one year and then relocated the following year to Fort Worth, Texas. Growing up in Fort Worth, Bridges was a musically inclined child. He taught himself how to play the guitar and developed his craft as a lyricist in the process. Growing up in a religious household, his mother didn't allow him to listen to 'secular music' but he still got his fix of the genre of soul music by sneaking a listen on the radio when his mother would work. It was at that moment in which other genres of music awakened his interests and opened his eyes and his love for music grew stronger.
When he got older, Bridges gained some performance exposure and played at countless open-mic nights at his job at Del Frisco's Grille. Bridges was noted for his 1960's music style. His sound began attracting different people, and this made him break into the music scene fast. His single 'Coming Home' caught the attention of guitarist Austin Jenkins and Joshua Block of White Denim. This became a pivotal moment in Bridges' life because this was the beginning of his big break that he had been waiting for.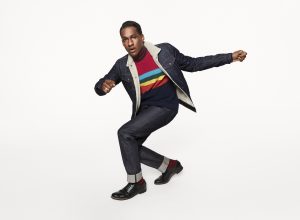 Many Accomplishments In Short Period Of Time
Bridges went from dishwasher to music sensation with the blink of an eye by later getting his foot in the door, releasing two demo songs on the music streaming service SoundCloud. He also had his music played in local radio stations with the help of both Jenkins and Block who took him under their wing. He eventually caught the attention of many record labels. One of them included Columbia Records, who signed him in 2014. His debut album, Coming Home, was nominated for Best R&B Album at the 58th Annual Grammy Awards in 2015. In 2016, Bridges' name again resurfaced with his nomination for Best Music Video for his song 'River.' In 2019, Bridges' hard work was recognized when he won his first Grammy for his R&B album Good Thing.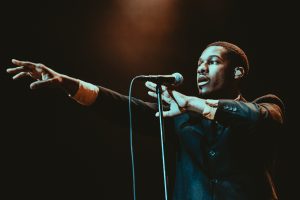 Old School Becoming the New School
Bridges' musical style has been likened to Sam Cooke and Otis Redding due to his 1960's rhythm and blues sounds, as well as his vintage clothing appearance. He pays homage to his musical influences such as Ginuwine, Mint Condition and Big Tuck. Bridges has created songs based on his personal life and his family. One of his signature ballads is 'Lisa Sawyer,' a song that he dedicated to his mother, singing her life story and her pregnancy with him. Being coined as the male version of Norah Jones, Bridges has kept busy in the industry with making music that has been played in multiple stations and featured in movie soundtracks as well as the small screen such as HBO's Big Little Lies and Pacific Rim: Uprising. Bridges may be young, but he is making a huge impact with his music that touches the heart and awakens the soul.
The humble soul singer plans to continue reaching an even broader audience, performing melodic songs listeners can relate to and feel on a deeper and more personal level. His goal is to connect to his fans through his retro musical tunes. Bridges' is set to have a busy schedule the remainder of the year with tours all over the country. His latest tour is set to happen on July 5 at the Hollywood Bowl alongside the Canadian R&B musical project Rhye.
– By Tristin Taylor