Historic Downtown Grapevine: North Texas' Hidden Gem
A day full of a variety of activities is right before you. Whether you're looking for a place to eat, a cool hangout spot for your family, or a date night with your girl look no further than the Historic Downtown Grapevine.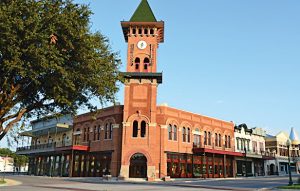 Many Experiences Are Available
Start your day off with some shopping at the Grapevine Mills. Some of the stores at the Mills include Saks Fifth Avenue Off 5th, Oakley Vault, Under Armour, and Nike Factory Store. Now you have a fresh new outfit and cool new sunglasses head over to the food court for some lunch.
Whether you're craving a steak or a sandwich, you can find the right place for you. Stop by the Rainforest Café for a family-friendly dinner; the indoor rainstorms and jungle animals are sure to keep everyone entertained and calm. You can also stop by the AMC Theater to catch a movie. Take a short drive to Main Street and enjoy a nice dinner at one of the many restaurants located there.
Grapevine restaurants vary from Italian, French, Mexican, and Pacific Rim cuisine so your options are endless, and of course steak and barbecue is also available! Many Grapevine restaurants also offer live nightly entertainment.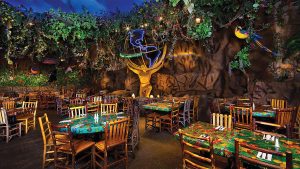 Breweries and Wineries Abound
You are either a beer fan or a wine fan… maybe both? Whatever your preference, at Downtown Grapevine you can satisfy your cravings.
You must stop by Grapevine Craft Brewery and try one of their award-winning craft beers. You and your friends can enjoy an ice-cold beer in the taproom. Try your luck at Uncle Buck's Brewery and Steakhouse and their craft beers made from the finest raw materials.
If you're a lighter drinker stop by Outlaw Cider Company and try one of the various ciders that include anything from Pineapple Crush to Cherry bomb ciders. Considering Texas is the fifth-largest wine-producing state in the U.S., it is no surprise that Grapevine houses many award-winning wineries.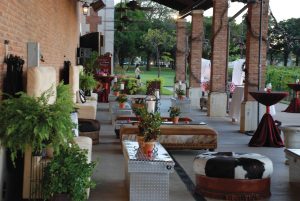 Some of the wineries you can find in the area include Bingham Family Vineyards, Delaney Vineyards & Winery, Messina Hof Grapevine Winery, and Sloan & Williams Winery. All of these wineries offer a variety of choices that will leave you wanting more. If you're a little indecisive and wouldn't know which to choose, try one of the Grapevine Wine Tours. You can choose anything from a custom to a classic tour for you and all of your friends!
The greatest thing about Downtown Grapevine is that it really has everything for everyone. The possibilities are endless and you will not be disappointed, so grab your wallet and stop by the Historic Downtown Grapevine today!
– By Sandra Reyes