WBC Champ Jose Carlos Ramirez KOs Maurice Hooker for WBO Belt in Texas
DALLAS — Jose Ramirez vs. Maurice Hooker had all the makings of a Fight-of-the-Year, until it suddenly came to a stop when Ramirez caught Hooker in the 6th round unifying the WBO and WBC titles with a mean sixth-round TKO on Saturday night in Hooker's hometown.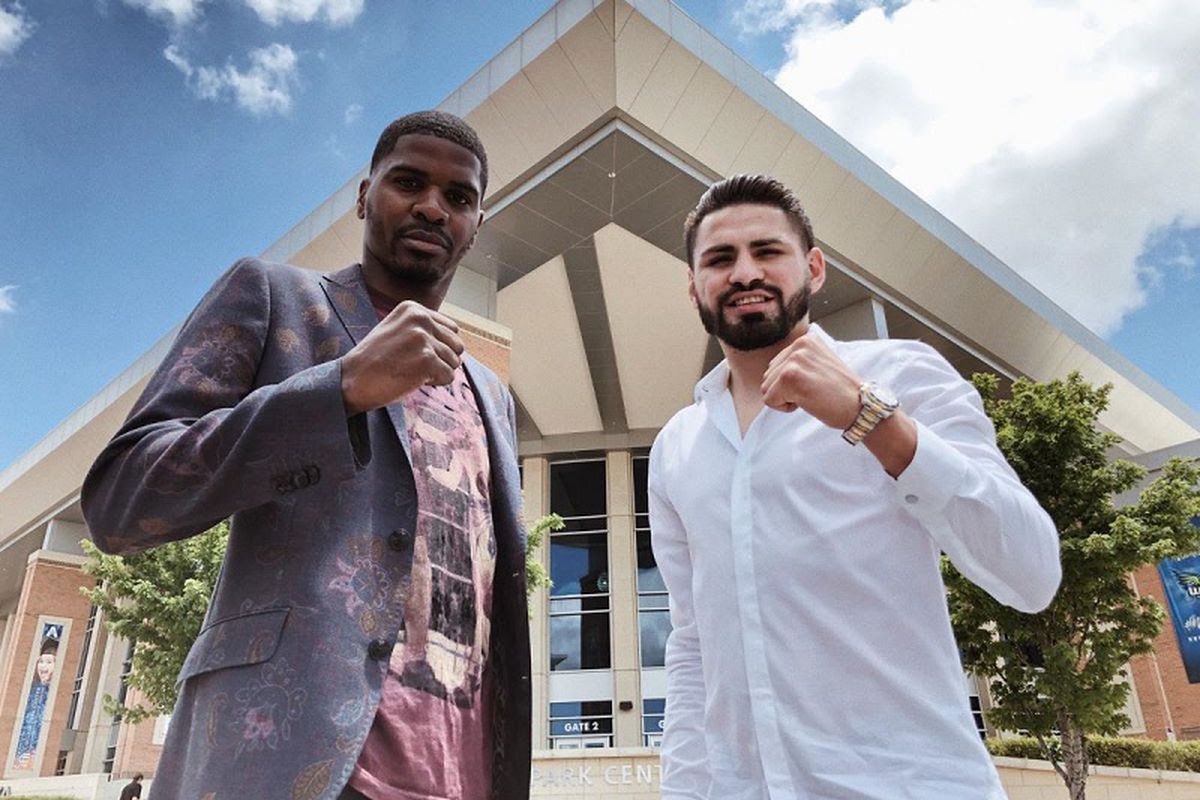 The fight was billed as "winner takes all." Hooker, the hometown favorite, took on the tough Mexican warrior at the University of Arlington Sports Center. Hooker walked in with 26 wins and no losses while Ramirez had an equally impressive 24 wins and no losses.
Most boxing writers had it too close to call and some had it 50 percent for Hooker and 50 percent for Ramirez. These two were competing for the undisputed lightweight title at 140 pounds and were very evenly matched. Fighting in Dallas, Texas favored Hooker, but Ramirez had a good pool of fans rooting for him.
Both were kind and cordial to one another at the press conference and days leading up to the fight and each was eager to get into the ring to face off with one another.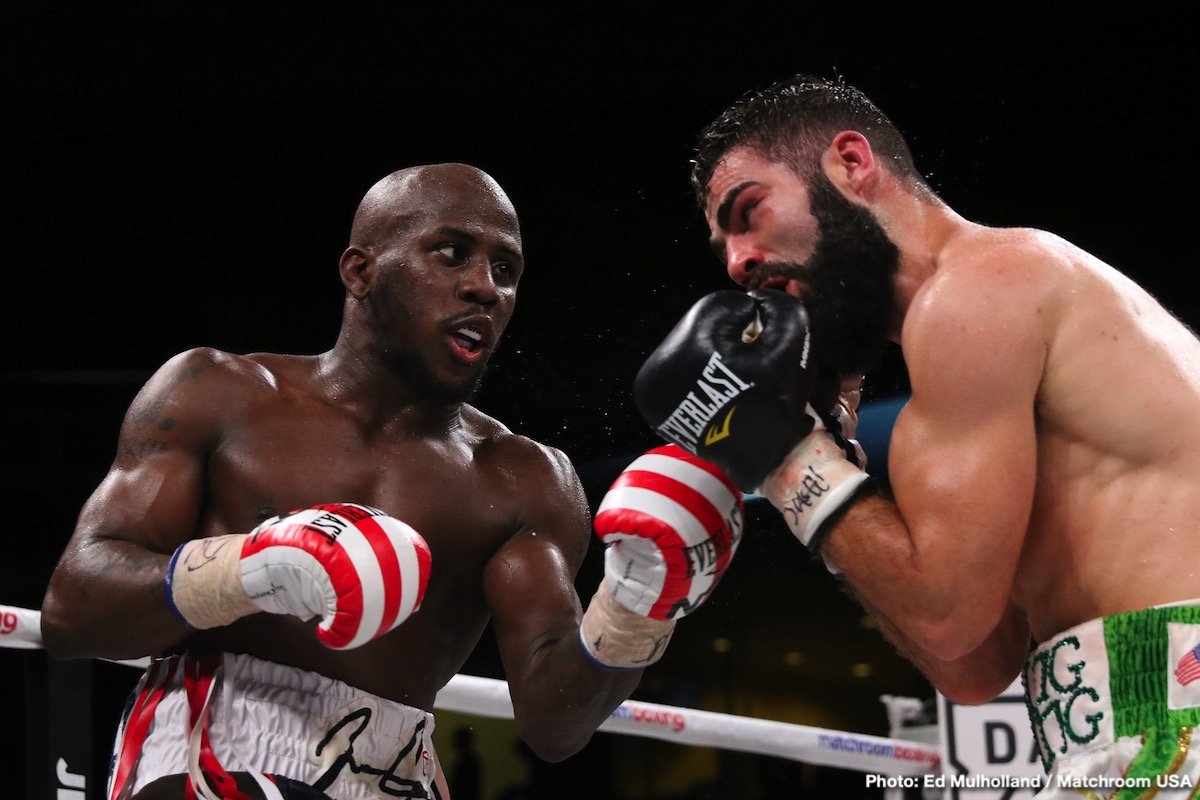 In addition to the main Hooker vs. Ramirez showdown, Tevin "The American Idol" Farmer (29-4-1, 6 KOs) fought against Guillaume "L'Expert" Frenois (46-1-1, 12 KOs). The co-main event began with the two southpaws exchanging several punches; with Farmer being deducted a point in Round 10 for landing a low blow to Frenois. However, it was Farmer who ultimately won this fight by unanimous decision by the judges with a scorecard of (116-111, 116-111, and 119-108). Farmer retained his IBF Title.
Then came the main event, Jose Ramirez and Maurice Hooker walked onto the ring on a hot evening in front of an almost full capacity crowd in Arlington, they brought down the house. From the start of the bell they both went at each other. Ramirez rocked Hooker early in the first round. It appeared Ramirez sent Hooker down but it was clearly a slip but ended up being ruled a knockdown. Then, fireworks erupted in the second round when Ramirez and Hooker came out swinging. Ramirez was very focused banging with Hooker; they were going toe to toe. Ramirez was applying a lot of pressure and Hooker was trying to use his 80-inch reach advantage and fight Jose outside but in the end Hooker lost the second round.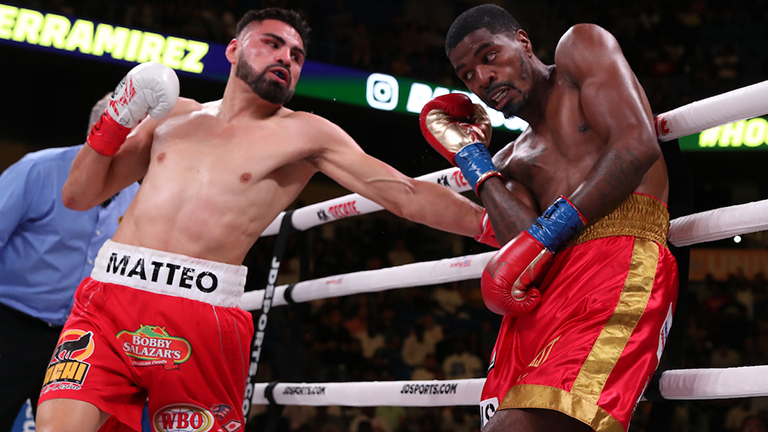 Ramirez' fans were ecstatic and there were chanting "Jose, Jose, Jose" "Viva Mexico" and it was almost starting to look as though it was going to be a long night for Hooker. Ramirez was applying a lot of pressure and not giving Hooker any space and staying right on top of him with a barrage of punches. When the second round came to an end, Hooker yelled out, while Ramirez had him on the ropes, "Is that all you got?" Ramirez turned to him and smirked back, knowing he got the best of Hooker in that round.
In round 3, the fight got even more interesting, with Ramirez coming out focused and starting to cut off the ring, landing head and body punches. To Hooker's amazement, Ramirez was imposing his will and winning that round. By the 4th round, it appeared that the sleepy giant, Hooker began to awaken and start to counter. Ramirez and Hooker were having their moments with Hooker being able to push his way off the ropes and bring the fight into the center of the ring. He plucked away at the jab and set up some impressive power shots, including a hard right hand that briefly wobbled Ramirez in the fourth round. Ramirez came back with several right hand hooks, yet he still lost that round. Ramirez and Hooker seemed intent on slugging it out and letting their fists go at it, as it was "all or nothing."
The fifth round brought more action and reaction when Ramirez kept pounding the body of Hooker and Hooker seemed to show that Ramirez' pressure was simply too much. In that round, he drilled the hometown fighter to the body and set up thundering hooks upstairs just when Hooker's hands would come down. Then this heated bout in front of an ultra-hot crowd quickly came to another level when Hooker caught Ramirez several times, thus him winning the round, after Ramirez had put in some good work. It seemed that Hooker was back in the fight and was awakened now and ready to do some battle.
Both fighters looked to slow down in the sixth after fighting at a fast and furious pace, but it soon picked up a minute into the round when both fighters were in a free for all. Both Ramirez and Hooker tried very hard to impose their will and put the other down. They were going at it, when Ramirez all of a sudden caught Hooker and rocked him with a hard left hook. Ramirez wasted little time closing the distance, clobbering Hooker with six lightning power shots to force the stoppage at the 1:48 minute mark of round six. Referee Mark Nelson stepped in and stopped the fight.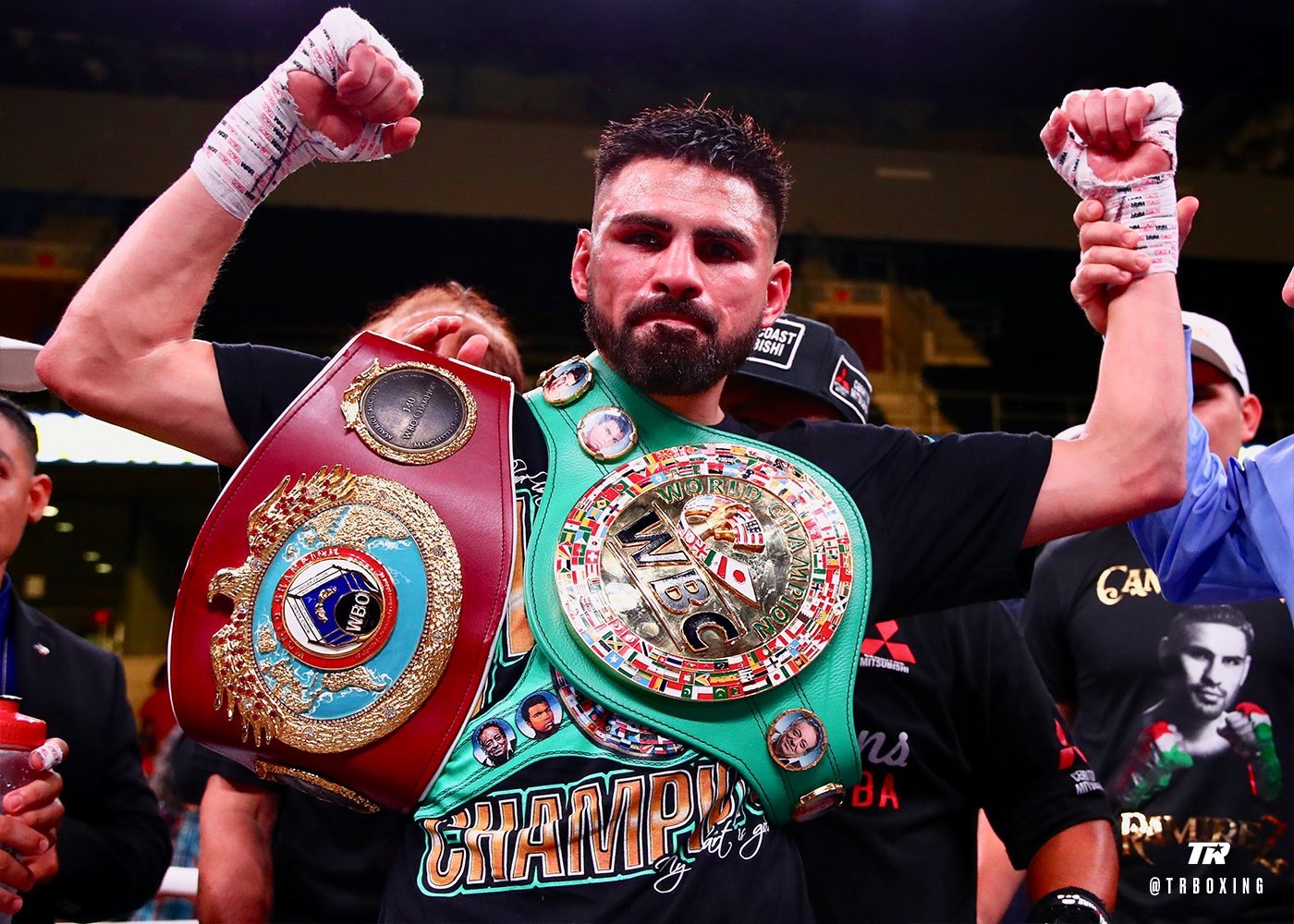 With the knockout win, Ramirez, 26, unifies the 140-pound division. In world championship style, Ramirez (25-0, 17 KOs) adds Hooker's WBO title to his WBC title and will await the winner of another unification bout between Regis Prograis and Josh Taylor later this year as he aims to become the undisputed king of the junior welterweight division.
After the fight, Ramirez had this to say, "I felt very confident with my skills just like any fighter," Ramirez said afterward. "A real champion has faith in themselves and his skills. I am improving as a fighter, which showed tonight. I believe in my team, I believe in myself. I came here with one mission: to become the unified champion and I did it. I am very blessed."
Hooker (26-1-3, 17 KOs) aims to come back stronger after suffering the first loss of his career.
"I just lost focus for a quick second," Hooker, 29, said. "I was playing around with my jab hand and I lost focus. That just shows you, one second with a top fighter can change everything."
Ramirez hopes to fight before the end of the year on ESPN.
By Jesus Jimenez/Veronica Guevara