Gentlemen, Show Your Valentine the Perfect Experience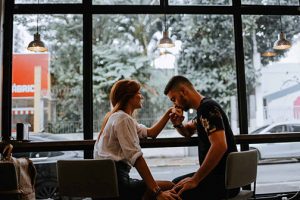 Whether you're in a brand new relationship or you have been with your significant other for years, finding the perfect Valentine's date idea is always a struggle. You have to plan out the location, activity, gift, and so much more. Here we have five fresh and entertaining ideas, so you and your valentine can have the perfect day together!
Camping at the Beach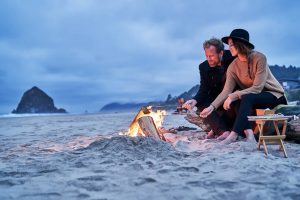 A beach date will always remain romantic and could never go wrong, but why not spice it up with an overnight stay, camping at the beach? You and your valentine could sit at the beachfront and enjoy a romantic view of the sunset, while sharing a blanket if the afternoon air gets a little chilly. After the sun goes down, set up a warm bonfire and bring out the marshmallows and graham crackers! As you enjoy your special time together, a few sweet and delicious s'mores can only add to the uplifting mood. When the sun has gone down and the night sky is dark, you and your significant other could enjoy the rest of the night stargazing, while listening to the soothing sounds of the waves.
Game Night and Wine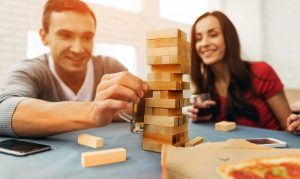 Want to plan a more relaxing Valentine's date? A night filled with board games and wine is a simple, yet entertaining way to spend the night in the comfort of your home. Choose between multiple board games that both you and your significant other will enjoy and see who is more competitive. Then add a nice red or white wine to add romance to the night. To make things interesting throughout the night, both you and your significant other should make a list of 25 questions to ask each other through out the night. This way you will find out more about the other person and create a bond from laughter and conversation.
Themed Dinner and Movie Night
Some couples are constantly busy with their careers and have not found the time to spend alone time together. With a themed dinner and movie night, couples are able to relax in their homes, yet still spend a quality and amusing time together. Some movie choices for a more romantic setting include, The Notebook, Casablanca, or the infamous Titanic, starring Kate Winslet and Leonardo DiCaprio. In Titanic, the characters ate food from the real events of the R.M.S titanic and you can recreate their meal courses right in the comfort of your home. Some of the best dishes include the roast duckling and applesauce or the sirloin of beef, with chateau potatoes, green peas, and creamed carrots. After the full course meal, watch the action-packed romance between Rose DeWitt Bukater and Jack Dawson, abord the Titanic. Your valentine is sure to be overjoyed with the extravagant dinner and highly acclaimed classic.
Chocolate Making and Tasting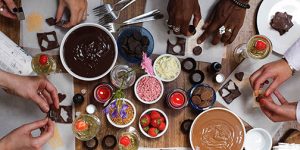 Since the late 1800s, it has been a tradition to gift chocolates or candy for your significant other or "valentine" on Valentine's Day. Chocolates were gifted to others in extravagant boxes, but nowadays, many chocolates can be purchased at the neighborhood drugstore and it may seem like less of an effort to your significant other. Instead of stressing about this issue, make the experience more enjoyable and sign up for a chocolate making and tasting class for you and your valentine at a nearby sweets or dessert shop. Another alternative for this activity is to spend the day shopping for ingredients and spend time together, making the chocolate at home while having a delicious red wine. Cooking the chocolate by yourselves would make the experience all the more memorable!
Spend Valentine's with Cute and Cuddly Friends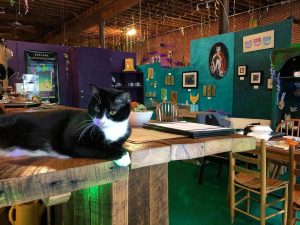 We all know that one person who is in love with animals and overjoyed by their presence. If your significant other happens to be that person, spending time at an animal café would be the perfect valentine's date. There are a variety of different animal cafes, which include friendly places for cats, dogs, bunnies, and more! Many of these cafes adopt the pets that are there, so while you enjoy the company of these cuddly friends, you are also helping their rescue foundations. These cafes also provide light snacks such as desserts, coffee, and tea. Couples can sip refreshments and spend the time to get to know each other more. What's a better way to do so than with lovable animals?
-By Laura Chen