Money Mayweather Versus the Notorious One
Can you imagine…
… Being one of the most famous, or infamous depending on who you ask, and highest-paid UFC fighters in the world and deciding, "You know what, I'm going to challenge one of the greatest defensive fighters in history to a fight… In his sport."
Well, that's exactly what Conor McGregor did and in my opinion he is in way over his head.
Two of the greatest trash talkers of all time are now set to step into the ring to prove once and for all who is the most prolific fighter of their generation.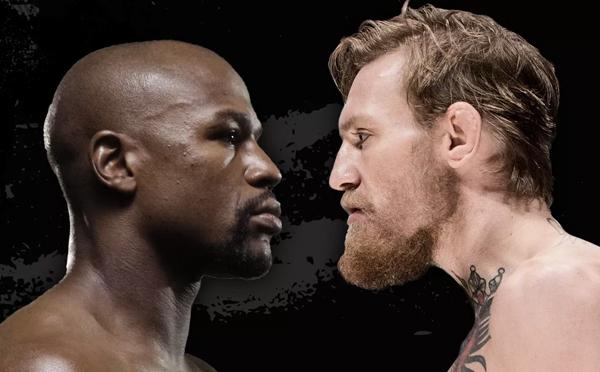 Conor McGregor (28) will be stepping out of the octagon and turning in his four-ounce gloves for a pair of 10-ounce boxing gloves and a chance to hand Floyd Mayweather Jr. (40) his first loss in 49 bouts. Mayweather has discussed on various occasions on how he would only come out of retirement for one fight, for one man, and that's Conor McGregor and after lots of speculation and discussion on how this fight would never happen, it's official.
What started as some simple yip-yapping and jaw-jacking in McGregor's appearance on Conan back in 2015 has snowballed into what is expected to break the previous record for most pay-per-view buys in history. Oh, and that record also belongs to Mayweather, as his 2015 fight with Manny Pacquiao brought in 4.4 million PPV buys and a $250 million pay check for Mayweather.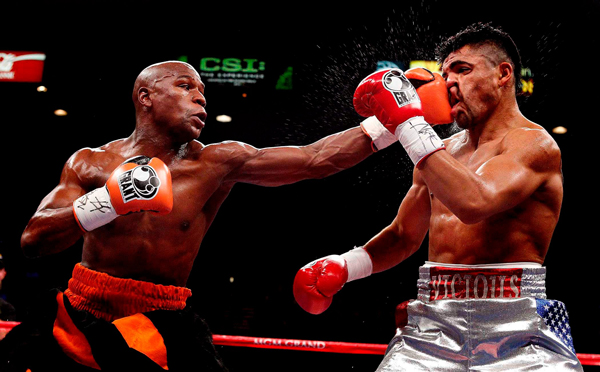 As stated previously, Mayweather is sitting high up on his throne with 49 wins and zero losses under his belt, which currently has him tied with Rocky Marciano (49-0). Though he is known as one of the greatest defensive fighters of all time, let's not forget that 53% of those victories came via knockout. Mayweather's fast feet and spatial awareness allow him to make adjustments to his opponents on the fly and evade punishment like a cat evading getting sprayed by a garden hose. Ricky Hatton, who lost to Mayweather by knockout in 2007, said he "was fighting a genius, a boxing artist," and that he "was getting more and more frustrated." He went on to say that if you look your cool against Mayweather, he will knock you out. Jose Aldo, who was knocked out in 13 seconds by McGregor in 2016, would most likely have a similar sentiment towards Mayweather's opponent.
Mayweather may be an astronomical favorite for this fight, and is poised to earn another nine-figure pay day, McGregor believes that he will "shock the world" due to his range and undoubtable knockout power with both hands. The reigning UFC lightweight champion is known for his bravado and his ability to get into the head of his opponent, but did we mention that he's taking on one of the greatest trash talkers in the history of professional fighting. Forget about the boxing match, I'd like to see these two in a spirited, no holds barred debate. McGregor's mouth as well as his quick and irrational feet paired with his explosive fists have many putting their money on the UFC fighter. After all, if you ask McGregor how he feels about his striking ability he'll tell you, "Precision beats power. Timing beats speed."
The match is set to take place at T-Mobile Arena in Las Vegas, Nevada on Saturday, August 26.
So let's see what these past months of training have done for McGregor's abilities in the ring and whether or not he'll be able to put his money where his mouth is.
By Jerry Shumway