Top 10 Boxers of 2010-2019 Decade
As the sports' world has been brought to a halt, boxing as well is held to a standstill and fighters won't be seeing the ring anytime soon until this Covid-19 pandemic is over. So right now is the perfect time to look back at some of the best boxers of the last decade. These boxers not only have outstanding skill sets, records but also are great fighters who left a hell of impression on fight fans in the 2010-2019 years. These fighters below had to succumb to the sweet science and really put themselves all out there to be remembered as some of the best and most legendary boxers who entered the sport. Here are UPPERCUT's top 10 boxers of the past decade.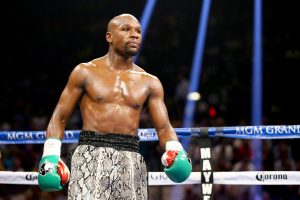 1. Floyd Mayweather Jr (Welterweight)
Current record: 50-0, Titles: WBC World Welter Title, WBA Super World Welter Title
At number one is the great Mayweather with an outstanding record of 50-0. Although, Mayweather had decided to retire in 2015 he stepped back into the ring for a highly anticipated match the world was eager to watch in 2017 against MMA fighter Conor McGregor. Mayweather has fought many great fighters such as Saul "Canelo" Alvarez, Manny Pacquiao, and Oscar De La Hoya. One of the most recognizable fights that placed Mayweather on the path to a great career was his first title match against a great fighter who had only been defeated by Oscar De La Hoya at the time, Genaro "Chicanito" Hernández. Ever since then, Mayweather credits Chicanito with giving him his first fight for a title.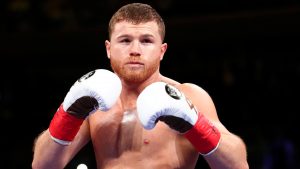 2. Saul "Canelo" Alvarez (Middleweight)
Current record: 53-1-2, Titles: WBA Super World Middle Title
Following behind Mayweather is a current top fighter that has been winning fight after fight.  Saul "Canelo" Alvarez is one of the few fighters that each boxer wants a shot at in the ring, in order to become one of the best. Canelo has a 53-1-2 record with a total of 36 KO victories, his only loss being against Floyd Mayweather Jr. Currently one of his biggest opponents at the moment is Gennadily Golovkin, who he fought against twice. The first match lead to a draw, but in the rematch Canelo had the upper advantage in scoring when two judges scored 115-113, but many fans believe a third rematch is required for final judgment on who is the better fighter.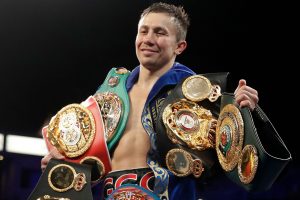 3. Gennadiy Golovkin (Middleweight)
Current record: 40-1-1, Titles: IBO World Middle title, IBF World Middle Title
Also known as GGG, Golovkin has had a successful career in the past decade and has a record of 40-1-1. His only loss and draw was against golden ticket fighter Canelo Alvarez. The thing that makes Golovkin stand out as a great fighter in the past decade is his ability to finish most of his matches in KO wins. His number of KO victories is 35, meaning he has a lot of build up energy he unleashes in his matches and is the only fighter to come close to defeating Canelo, other than Mayweather. Golovkin hasn't had a match since October 2019, but many are speculating he will return to fight Canelo for a third time, since fans are eagerly asking for a rematch.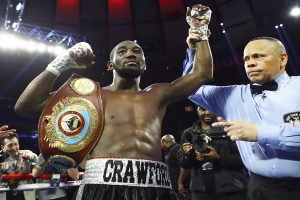 4. Terence Crawford (Welterweight)
Current record: 36-0, Titles: WBO World Welter Title
Noted as one of the best pound-for-pound for the past seven years, Crawford has been pushing to be the best in the past decade and into the 2020s. Crawford started his professional career back in 2008 and he has an impeccable record of 36-0 with 27 of those matches ending in KO victory. A notable fighter that Crawford has faced off this past decade was Viktor Postol who he won against in a unanimous decision. Crawford could easily reach the same accolades as Canelo or Pacquiao within the next couple of years, granted he is given the opportunities.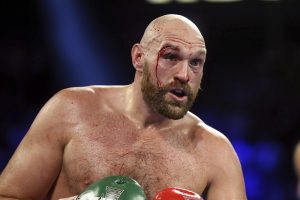 5. Tyson Fury (Heavyweight)
Current record: 30-0-1, Titles: WBC World Heavy Title
Tyson Fury is a great heavyweight fighter that many wonder what his stats would have been if he had not taken a leave of absence in 2015. He is most notable for his latest matches against Deontay Wilder, who also was an undefeated boxer until Fury knocked him out and ended Wilder's winning streak and leaving him suspended temporarily due to injuries inflicted by Fury in the rematch. Fury has a current record of 30-0-1 with 21 of those matches being a KO victory. What is notable of Fury is his ability to land punches on his opponents, Fury is a boxer who fights using technique instead of being quick on his feet.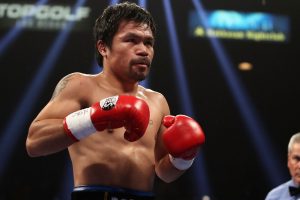 6. Manny Pacquiao (Welterweight)
Current record: 62-7-2, Titles: WBA Super World Welter Title
Although we have Pacquiao in number six, he is one of the all time greats with many thinking his career over after getting knocked out in the 4th fight against Juan Manuel Marquez in 2012. He has fought big fighters such as Mayweather and Oscar De La Hoya. Despite being done with golden age performances, Pacquiao continues to fight despite his age. Pacquiao currently has a record of 62-7-2, with 39 matches ending in KO. He proved this further by beating up and winning against the younger tough Keith Thurman, many thinking this was one of 2019's best fights of the year. Thurman gave him a helluva fight but still got his first loss. Providing to the fight world that Pacquiao has more gas in the tank before he retires.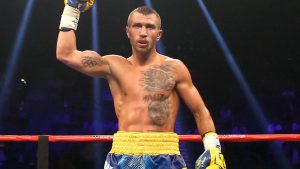 7. Vasyl Lomachenko (Lightweight)
Current record: 14 -1, Titles: WBC Franchise Lightweight Champion, WBO World Lightweight Champion, WBA Super World Lightweight Champion  
Vasyl Lomachenko is one bad boy and has forever changed boxing, with just fifteen fights. He has won two Olympic gold medals in the featherweight(Beijing 2008) and the lightweight division(London 2012), and is one of the most decorated amateur boxers of all time with a 396-1 record. Since turning professional, Lomachenko has managed to win four world titles in just 15 professional fights. His two biggest professional wins to date have been against multiple world champions Jorge Linares and Jose Pedraza. The Linares fight was particularly impressive as the Ukrainian had to come back from being knocked down in the sixth round to drop the champion with a series of body shots in the 10th. His fights are always a must-watch and full of action packed punches. Watch for him doing so very quickly in the future.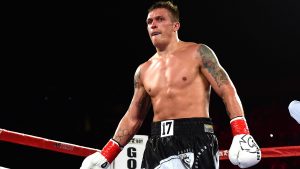 8. Oleksandr Usyk (Cruiserweight)
Current record: 17-0, Titles: WBC World Cruiser Title, WBA Super World Cruiser Title, IBF World Cruiser Title, WBO World Cruiser Title
Next on our list is Ukrainian fighter Oleksandr Usyk. Usyk's main achievement so far has been unifying the cruiserweight division by outclassing Murat Gassiev in Moscow, winning by a wide unanimous points margin in the final of the World Boxing Series in July 2018. Usyk would go on to beat Briton's Tony Bellew before moving up to heavyweight earlier this year. He is rumored to be one of Anthony Joshua's next opponents. So this courageous fighter is one of the best in the world and we see him moving up further on our list in the near future.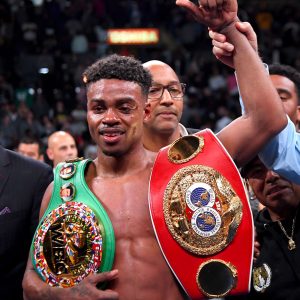 9. Errol Spence Jr (Welterweight)
Current record: 26-0, Titles: IBF World Welterweight Champion, WBC World Welterweight Champion
The second American in this list Errol Spence Jr, otherwise known as 'The Truth', has an unbeaten record and has won against high profile fighters such as Shawn Porter and Mickey Garcia in his last two fights. A potential all-American fight with Terence Crawford could be next for Spence Jr. next year, with both aiming to conquer the welterweight division and keep their undefeated record.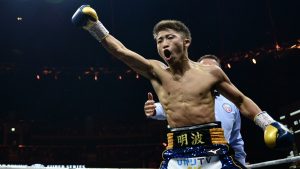 10. Naoya Inoue (Bantamweight)
Current Record: 19 – 0, Titles: IBF World Bantamweight Champion, WBA Super World Bantamweight Champion.
The phenom is making his mark in the global arena with his boxing IQ. The 26-year-old Japanese fighter won a fight for the ages last month against the all-time great Filipino boxer Nonito Doanire that secured him the World Bantamweight series trophy, as well as his status in the GIVEMESPORT top 10 fighters of the decade and also be included in our top 10 fighters of the past decade.
These 10 fighters will be remembered as great fighters in history books for many years to come. It's all just a matter of who wants to fight to be the best in and outside the ring. As the old adage says, "cream always rises to the top" with these fighters aforementioned are the cream of the last decade and just proved they wanted it more. Some will achieve that goal and others will fall short from achieving that goal, but these dominant boxers just did it!
-By Ulises Rodriguez